RESEARCH AND INNOVATION.
Mectex was the first company to create elastic fabrics in both warp and weft, 5 years before elastomers were first used in 1962. In accordance with its origins, Mectex has always preserved a very high degree of technological innovation in its products throughout the years, and for this reason it has become a point of reference and test-bed for yarn and machinery manufacturers.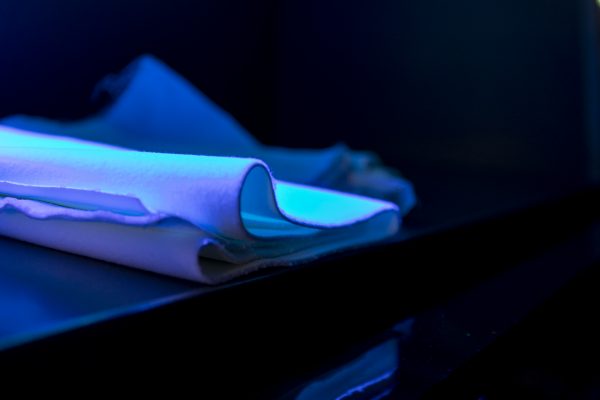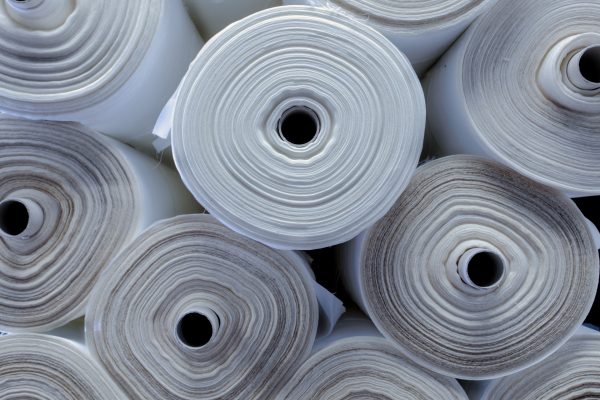 QUALITY
Strict quality control procedures cover every step of the company's activities: from raw materials, to the production of greige fabrics, ending with finished and ennobled fabrics.
Each metre of fabric is provided with an identity card that allows to trace back the origin of the yarn, its realisation, and the further stages. The procedures are established by the more than 20-year ISO 9001 Certification, and the virtuous characteristics of our business by HIGG Index.
PERFORMANCE 2 WAY STRETCH
2 way stretch
Extreme comfort
Breathable DURABLE WATER REPELLENT
Water repellent
Stain resistant
High performance compound FAST DRY
Water repellent
Quick drying
Comfortable DARK GLOWING
Hi-Visibility
Prints
Membranes 4 WAY STRETCH
4 way stretch
Extreme comfort
Breathable PERMANENT UV PROTECTION
Permanent UV protection
TiO2 based yarn
Natural touch MULTILAYER
Breathable membrane
Hi-tech waterproof
Hi-tech waterrepellent HIGH PERFORMANCE
Fast dry
Breathable
Durable
The "LZR Racer" swimsuit – created in collaboration with Mectex, the Australian Institute of Sport, NASA and Comme des Garçons – allowed for extreme lightness and speed in the water.
So many records were broken by athletes wearing the suit in the 2008 Olympic Games
The New York Times
During the August 2016 edition of the MUNICH FABRIC START trade fair, M.I.S. was awarded the first prize for the best innovative technical fabric. The prestigious award, the KEYHOUSE HIGHTEX AWARD, was achieved thanks to a special photoluminescent trilaminate fabric.
Keyhouse Hightex Award
At the end of 2009 FINA changed the rules, this way Mectex came into play in the history of Jaked, which had to create a new fabric swimming costume, and for this they approached those who were already known in the industry as suppliers of well-known brands.
Jaked
CERTIFICATIONS
Manifatture Italiane Scudieri, in its ongoing commitment to the protection of all stakeholders and in compliance with the agreements set out in our Code of Ethics Group, has begun a quality and sustainability project some time ago, with particular reference to environmental safeguard, which has led us to obtain these international certifications.
ISO 9001: quality as a strategic choice. Permanent attention to the customer and end consumer.
OEKO TEX 100: control of the supply chain to guarantee quality and safety of all our products
GLOBAL RECYCLE STANDARD: the importance of recycling for the growth of a sustainable production and consumption model, with the purpose of favouring the reduction of resource waste (virgin raw materials, water and energy) and increase the quality of recycled products.
HIGG INDEX: the quantification of the environmental and social impact of production in the textile sector.
ISO 14001: environmental protection as an ethical commitment.
You can download the certifications below.
For any enquiries you can send an e-mail to:
ambiente@mectex.it
The reports forwarded are managed directly by the Quality and Environment sector of Manifatture Italiane Scudieri, in order to guarantee maximum protection for those who send communications or enquiries.
Your contributions are an incentive for us to improve.